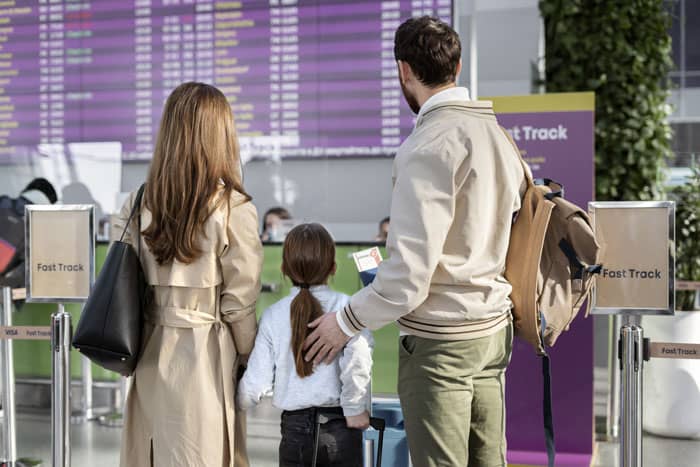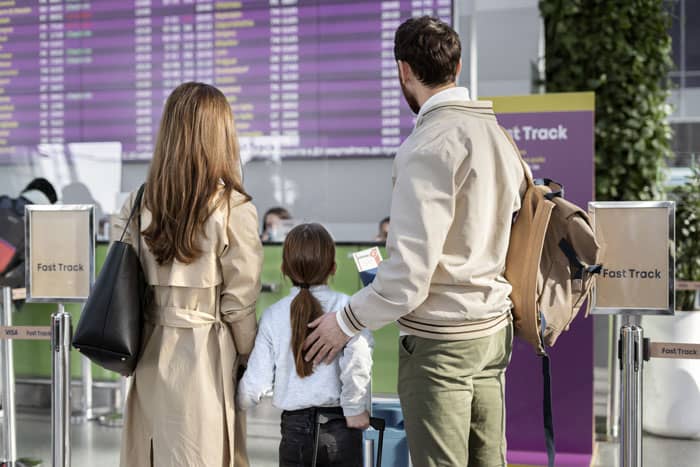 MANAGING YOUR BAGGAGE DELIVERIES WITH LEADMEE IS EASIER FAST AND CHEAP
Stop carrying your luggage on the go, let others take care of transporting your luggage.
With our application, you find the cheapest carrier to manage the shipment of your suitcases.
Easily manage the shipment of your suitcase from door to door
Once you have published the shipping announcement for your baggage transport, you will receive offers from carriers who can transport your baggage until the deadline you have chosen.
Use our chat to agree shipping terms with the carrier before accepting their offer.
Traveling with suitcases is part of the past.
Going on vacation, getaway or any type of trip loaded to the top with suitcases is over. You no longer have to check your bags at exorbitant prices or accept that your luggage is lost or stolen at airports. With Leadmee you can find carriers that transport your bags nationally or internationally at a lower cost, up to 70% cheaper.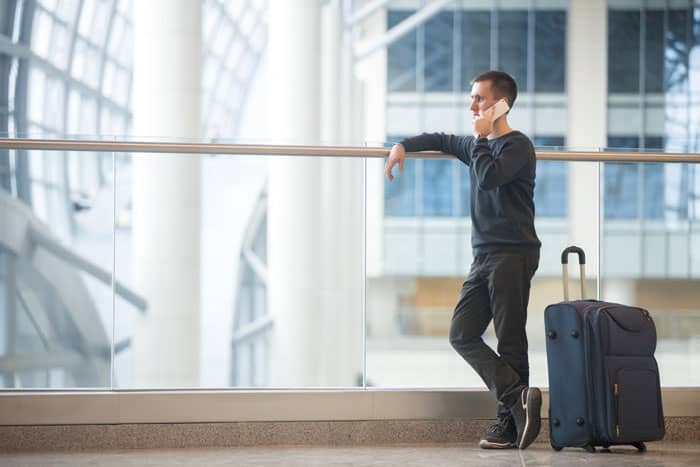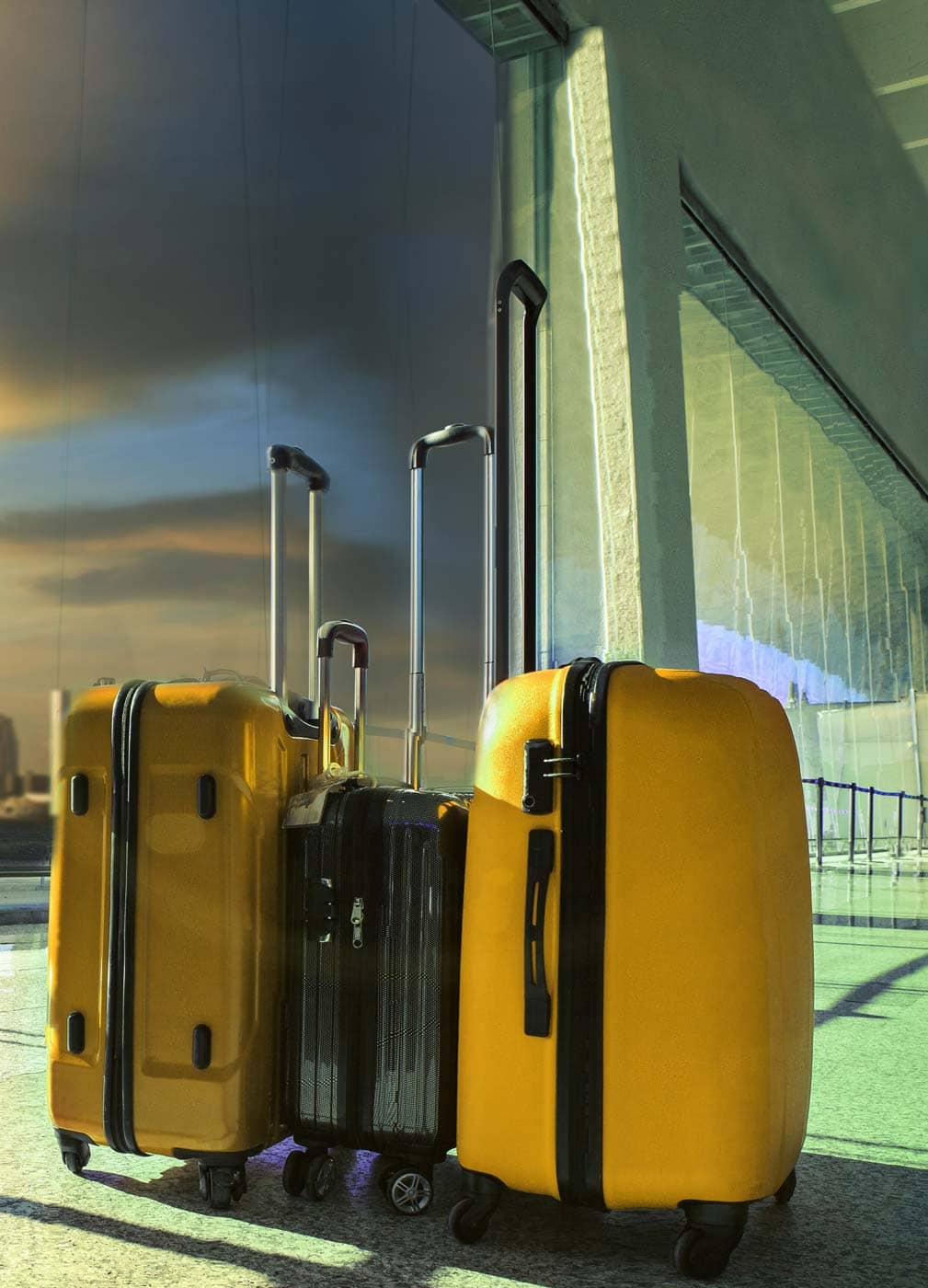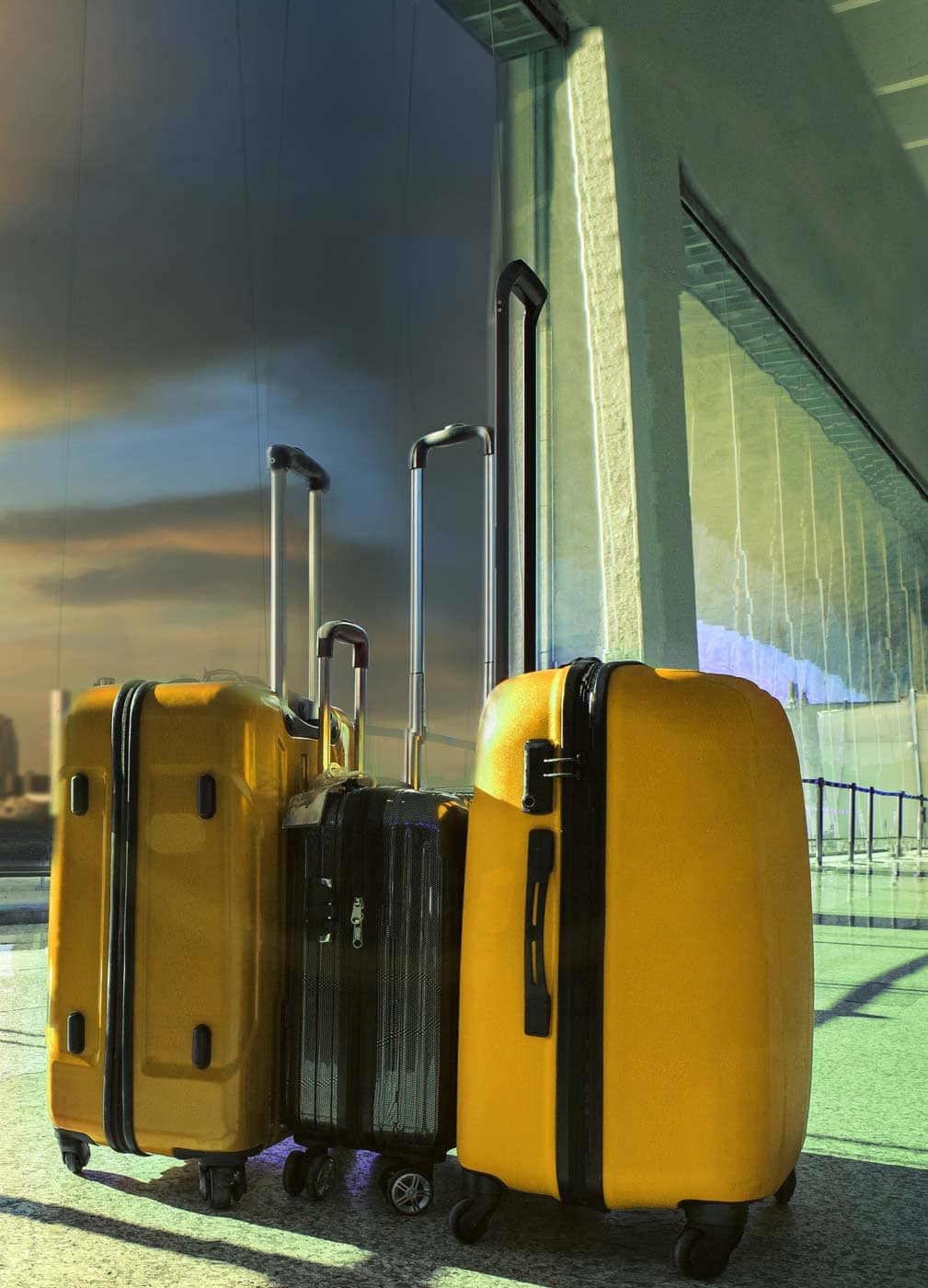 HOW TO PREPARE MY SUITCASE
Preparing a suitcase is very important to organize yourself well.
Our recommendations for preparing a suitcase are:
1. Choose the suitcase that best meets the needs you have for each trip. It is very important to choose the suitcase that best suits the place where we are going to go, the type of trip we want to make and the means of transport that we are going to use.If we are going to go to a hotel or apartment by plane, a common suitcase, preferably with training wheels, will be enough; but if we are going to go to the mountains, the beach, areas with poor access, we have to take into account that the suitcase allows mobility and is agile, it has to be a backpack-type suitcase that you can easily carry.
It is also very important to be clear about the weight and dimensions according to the mobility you need, it is not the same to travel by plane, train, bus, car or even on foot.
2. Essential list
When you plan your trip it is very important to be clear about the needs you will have during the trip. To prepare the list of clothes that you have to take on your trip, be clear about the duration of the trip, the climate of the place you are going to visit, the time of year of your trip, possible unforeseen events… Also do not forget to write down the things that you may need in your travel and buy what you need in advance, such as a toothbrush and toothpaste, deodorant, sunscreen, anti-sickness pills, stomach protectors… keep in mind that at your destination you will not always be able to buy what you may need in the event of an unforeseen event. Make the list carefully and let it mature so you don't forget anything.
3. Plan the outfits
After having a clear list of what you have to bring, it is time to organize the clothes. Normally we travel with clothes that we don't wear that weigh us down unnecessarily. It is very important to know what clothes we are going to wear at each moment of the old woman, so planning the clothing sets is very important if we do not want to overload on our trip. Never choose clothes at random, be clear about what clothes you are going to combine at all times and where you are going to wear them. If it is a short work trip with a change of clothes and little else will be enough, but if it is a long trip keep in mind what outfits you will wear and try to combine several garments with each other in case one day you want to make a different combination, on a trip There may be changes at any time or an unforeseen event may arise, it is always good to leave a little room for improvisation. Make outfits with jackets, t-shirts, shirts, pants, dresses, skirts, shoes, accessories… and combine them with each other. Do not forget that you also have the option of using laundromats if necessary and thus you will avoid excess baggage on your trip.
4. Assemble suitcase
The most stressful moment of assembling a suitcase is when you have to assemble the puzzle so that all our clothes can fit. It is essential to have everything well folded so that they take up less space. Normally it is always better to put the heaviest things like pants, shoes, toiletry bag. Do not forget to put shoes and objects that can be poured inside the suitcase in bags, there is nothing worse than finding soap or cologne spilled inside a suitcase when you arrive at a destination. A good way to compact the cup is to roll it up so that it takes up less space and fits better.
If you carry a backpack, distribute the weight of the load well to be balanced and hurt your back.
If you are going to catch a plane, remember that your suitcase cannot carry what you want, you can only carry what the flight legislation allows, objects such as: liquids, gels, aerosols, sharp objects, weapons…
5. Organization
Surely you will need to access your belongings at any time of your trip, it is important that you organize the location of everything well so that you do not have to disassemble the suitcase every time you need something, especially if you are going to go to several destinations. Compartment your luggage as much as you can, this will make it easier for you to locate your clothes and objects so you don't have to rummage through the entire suitcase when you need something specific. It is not very comfortable to have to disassemble a suitcase in the middle of an airport or on the street to look for a mobile phone charger or a jacket.
6. Carry the bulkiest things
In order not to overload your suitcase, try to always carry the most voluminous luggage such as coats and jackets, boots… this type of garment occupies a lot of volume inside a suitcase and reduces its capacity considerably. If you are going to make a purchase, remember that you have to leave space for the return, more than once we have had to perform miracles to close a suitcase when returning home because we had gone too far with the purchases.
7. Electronic equipment
If you are forced to carry electronic equipment such as laptops, tablets, cameras… inside the suitcase, protect them well to avoid breakage in case the suitcase is bumped.
8. Documentation
Remember that it is better to carry the documentation with you, always carry it with you. A suitcase can always be lost on a trip and clothes can be bought anywhere. Losing documentation can be a serious problem on a trip and even more so if we are in another country.
HOW TO MANAGE THE DELIVERY OF YOUR SUITCASE
To send your suitcase, good planning of the dates is very important.
Publish the announcement of your shipment with very precise information on the dates of collection and delivery, dimensions, weight…
Once you receive offers from carriers, do not hesitate to ask for the clarifications you consider appropriate on how the shipment will be made, it is very important that the carrier transmit confidence and professionalism to you.
Set a deadline for receiving offers that will allow as many carriers as possible to see your ad.
Set realistic and admissible deadlines to send your suitcase.
You will receive offers from professional and private carriers, choose the one that best suits your needs. Once you have chosen the carrier that has best met your needs, you will have to fit the dates and times.
Match the dates with the carrier with the dates of your trip or with the person who has to receive your luggage.
When delivering your luggage to the carrier, record the process with the collection certificate to guarantee the quality of the shipment.
When the shipment is finished, assess the quality of the carrier's service.
HOW MUCH DOES IT COST TO SEND A SUITCASE
The cost of transporting a suitcase depends on many variables, among others, distance, size, weight, mode…
Thanks to Leadmee and its auction system, you can choose the best carrier to ship your luggage at the best price. All you have to do is choose the offer that best suits your budget!
Leadmee offers cheap, but always safe luggage transport, thanks to its rating system, which allows you to rate the carriers, to its chat, which allows you to be connected at all times with the carrier, and to the basic delivery guarantee, through AXA insurance.
In addition, at the time of the auction, you will receive all the information about the carrier and its offer, so that you can choose the best driver for price, trust, safety, means of transport, etc. that best suits your needs.
BAGGAGE SHIPPING IN THE NATIONAL AND INTERNATIONAL TERRITORY
At Leadmee you can organize international and national transport: whether you need to transport your suitcase for your vacation, a work trip, to send clothes or other reasons, you can publish your ad and receive offers.
In any case, whether it is national or international transport, you can choose the carrier that best suits your needs, evaluating the price, reviews, means of transport or other elements.
During the journey, you can communicate with Leadmee chat at any time to contact the carrier.
Post transportation ads for free.
Carriers will give you their best offer to carry your shipment. Your transport is safe with AXA and at a good price because it shares available space on existing routes. Communicate with your carrier by chat and monitor the location of your package, your bike, your motorcycle or ask about your pet! Managing your shipments with Leadmee is very simple from our App.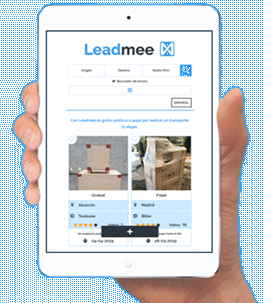 "I had to move to Amsterdam for work and send my bags with this app, it was all great and super cheap"
"We are a family of 5 and every year I go on vacation to Benidorn for a month and I can't carry so much luggage in my car, with Leadmee I found another individual who took half the suitcases for half that of a transport agency. "
"Years ago I had been hoarding clothes to send home to town and I have no way to take them, I posted my shipment and within a week I found a carrier that covered the Burgos-Jaén road and I took it without problems and at a good price."
Are you a carrier?
If you are a carrier with Leadmee you do not pay commission