How do I manage a transfer of a cat?
Start your session
If you are a new user, sign up to be able to post an ad on Leadmee for free.
Post your ad
Describe your cat's features , its character, the type of carrier you prefer
Communicate in real time by chat with the carrier that transports your cat and follows its location on WhatsApp.
Once you post your cat's tranfer request, you will receive offers from carriers interested in sharing the trip with your dog.
If you need to clarify any doubts about the transfer service offer or get to know the person who will take your cat, you can use our chat to contact the carriers directly, when it comes to your pet is better to be clear about everything.
Safe cat transport at a good price!
Publish your ad to move your cat for free: you will receive offers from carriers that can move your dog and you will have direct contact with the person responsible for transporting your dog.
Leadmee is the only platform in which carriers can be individuals who share a ride with your cat, freelancers with free space or SMEs that manage their own fleet of carriers.
Easily manage the transfer of your cat with our App or from your browser
In Leadmee it is free to manage the transfer of your cat.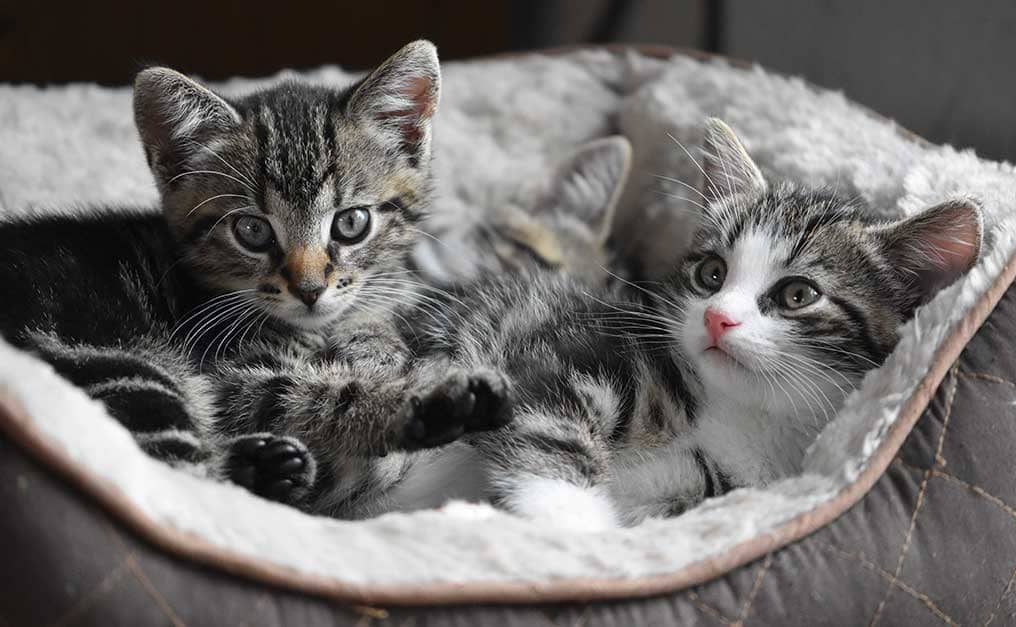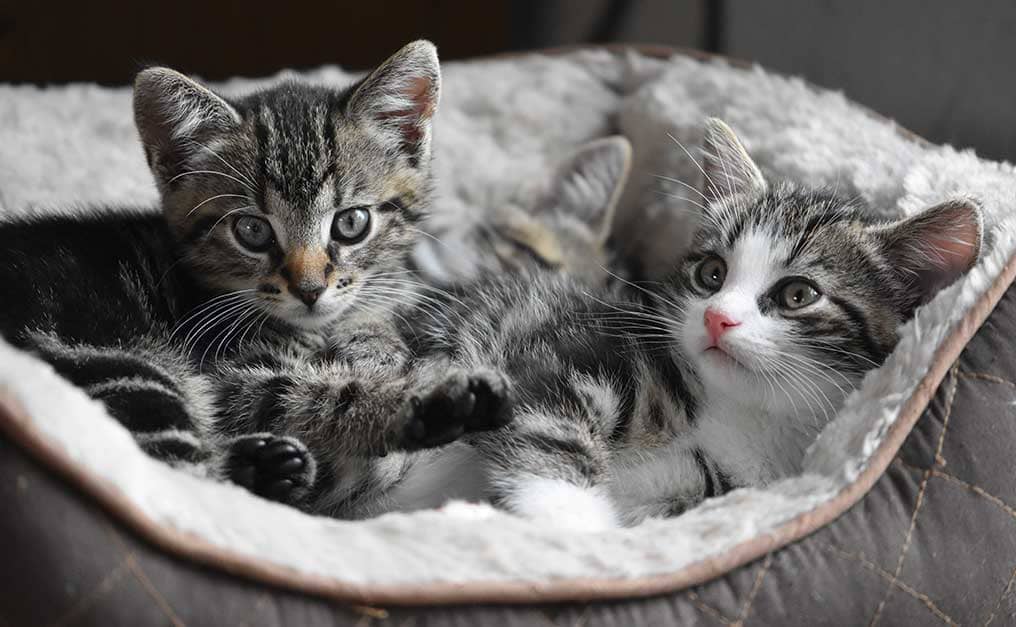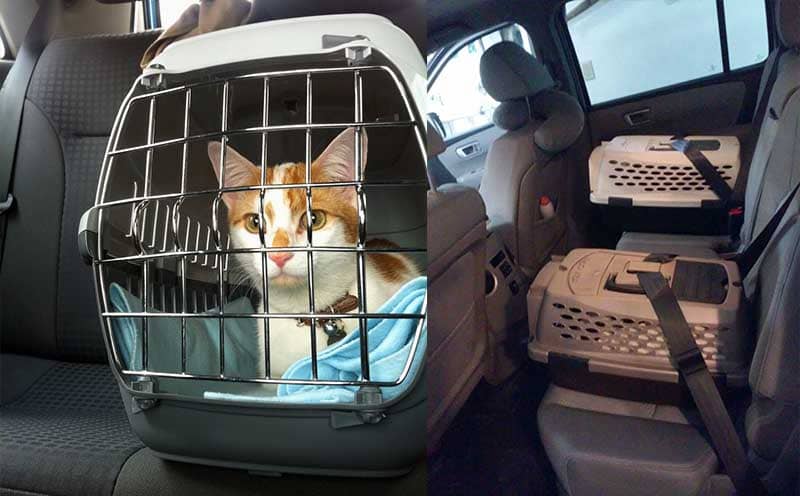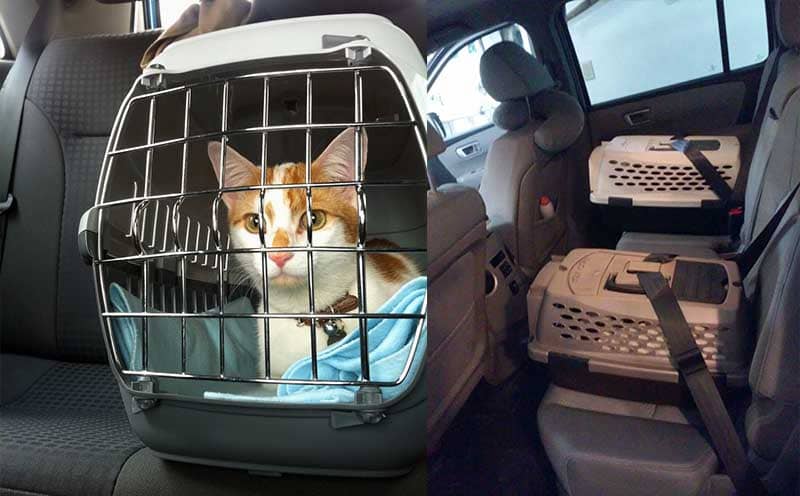 FOR THE WELFARE OF YOUR CAT, TAKE INTO ACCOUNT:
The means of transport in which your cat has to go.
The conditions in which your cat will be transported.
The carrier's rating and the comments from other users
The deadlines to carry out the transport.
And finally, the price, keep in mind that price is not the mostimportant thing when transporting your cat
Now all you have to choose the offer that interests you the most, with Leadmee the customer chooses the carrier. Leadmee offers safe cat transport at a good price.
ESSENTIAL ITEMS FOR THE TRANSFER OF YOUR CAT
A travel capri
The cat's bed to make her/him feel comfortable
A copy of the documentation Food and water
Leash and Collar with contact details
Toys ( if any)
Prepare any necessary medication doses needed during the transfer.
"Miaou. I have traveled very comfortably inside my box from Barcelona to Madrid. 100% recommended to my cat friends!"
"I had to transfer my cats from Valencia to Nantes and I found a private carrier who shared his journey with them. It was all very easy."
"I did not want to send my cat as if it were a package with a normal agency, so they recommended this platform in which you can find people who share their trip with pets. I found a private individual and everything was perfect."
Post transportation ads for free.
Carriers will give you their best offer to carry your shipment. Your transport is safe with AXA and at a good price because it shares available space on existing routes. Communicate with your carrier by chat and monitor the location of your package, your bike, your motorcycle or ask about your pet! Managing your shipments with Leadmee is very simple from our App.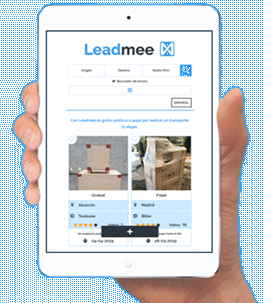 Los animales fueron
imperfectos,
largos de cola, tristes
de cabeza.
Poco a poco se fueron
componiendo,
haciéndose paisaje,
adquiriendo lunares, gracia, vuelo.
El gato,
sólo el gato
apareció completo
y orgulloso:
nació completamente terminado,
camina solo y sabe lo que quiere.
El hombre quiere ser pescado y pájaro,
la serpiente quisiera tener alas,
el perro es un león desorientado,
el ingeniero quiere ser poeta,
la mosca estudia para golondrina,
el poeta trata de imitar la mosca,
pero el gato
quiere ser sólo gato
y todo gato es gato
desde bigote a cola,
desde presentimiento a rata viva,
desde la noche hasta sus ojos de oro.
No hay unidad
como él,
no tienen
la luna ni la flor
tal contextura:
es una sola cosa
como el sol o el topacio,
y la elástica línea en su contorno
firme y sutil es como
la línea de la proa de una nave.
Sus ojos amarillos
dejaron una sola
ranura
para echar las monedas de la noche.
Oh pequeño
emperador sin orbe,
conquistador sin patria,
mínimo tigre de salón, nupcial
sultán del cielo
de las tejas eróticas,
el viento del amor
pero no puedo descifrar un gato.
Mi razón resbaló en su indiferencia,
en la intemperie
reclamas
cuando pasas
y posas
cuatro pies delicados
en el suelo,
oliendo,
desconfiando
de todo lo terrestre,
porque todo
es inmundo
para el inmaculado pie del gato.
Oh fiera independiente
de la casa, arrogante
vestigio de la noche,
perezoso, gimnástico
y ajeno,
profundísimo gato,
policía secreta
de las habitaciones,
insignia
de un
desaparecido terciopelo,
seguramente no hay
enigma
en tu manera,
tal vez no eres misterio,
todo el mundo te sabe y perteneces
al habitante menos misterioso,
tal vez todos lo creen,
todos se creen dueños,
propietarios, tíos
de gatos, compañeros,
colegas,
discípulos o amigos
de su gato.
Yo no.
Yo no suscribo.
Yo no conozco al gato.
Todo lo sé, la vida y su archipiélago,
el mar y la ciudad incalculable,
la botánica,
el gineceo con sus extravíos,
el por y el menos de la matemática,
los embudos volcánicos del mundo,
la cáscara irreal del cocodrilo,
la bondad ignorada del bombero,
el atavismo azul del sacerdote,
sus ojos tienen números de oro.
Pablo Neruda