How do I manage a transfer of a horse?
Start your session
If you are a new user, register to be able to publish your ad on Leadmee for free.
Post your ad!
Describe the characteristics of your horse, its character, the type of carrier you prefer.
Communicate in real time by chat with the transporter that transports your horse and follow its position with Whatsapp.
Once you publish the announcement of the transfer of your horse, you will receive offers from carriers interested in sharing the trip with your horse.
If you need to clarify any doubts about the offer of the transfer service or meet the person who can transfer your horse, you can use our chat to contact the carriers directly, when it comes to our horse, everything must be clear.
Transport your horse with all the comforts
Post your ad to move your horse for free: you will receive offers from carriers that can move your horse and you will have direct contact with the person in charge of transporting your horse.
You will be able to deliver to the carrier everything necessary for your horse to travel safely and comfortably, in a conditioned environment.
Your horse will travel safely with Leadmee.
Thanks to Leadmee your horse will travel safely and at a good price.
As you know, there is a regulation for the transport of horses on the road.
With Leadmee, the transport of your horse will be carried out safely and you will be able to contact your carrier to specify all the details, and follow his transfer in real time.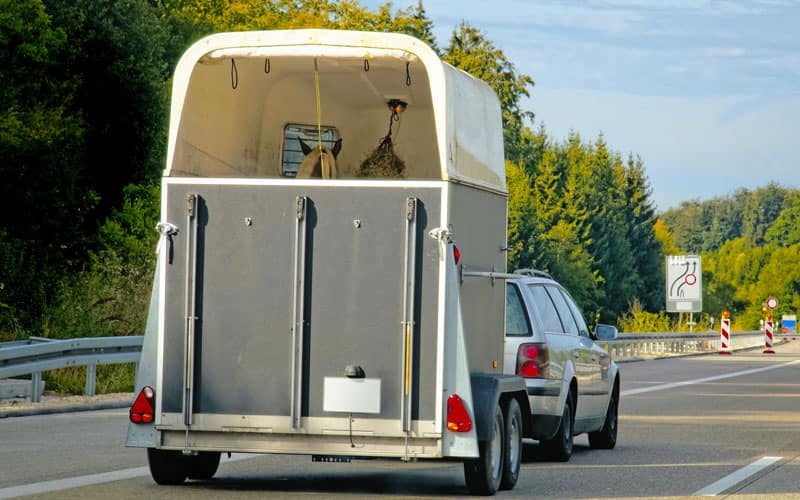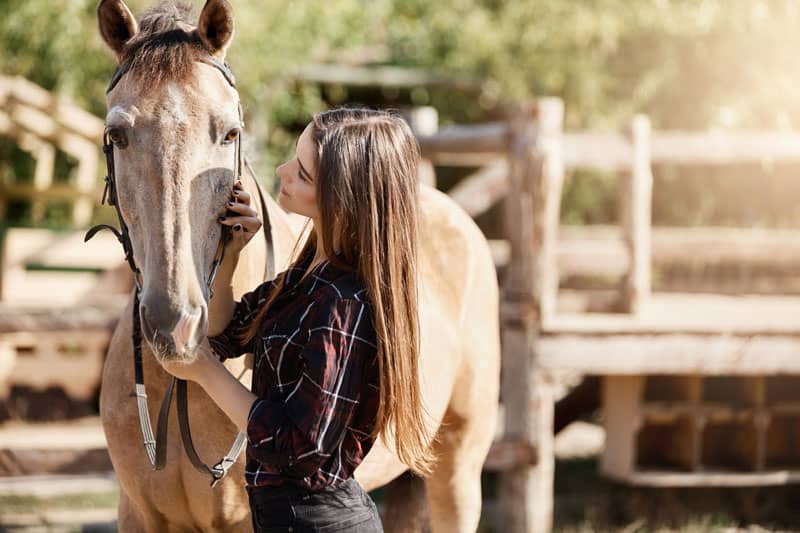 FOR THE WELL-BEING OF YOUR HORSE, TAKE INTO ACCOUNT:
The means of transport in which your horse has to go.
The conditions in which your horse will be transported.
The ratings of the carrier and the comments of other users of it.
The deadlines for transportation.
And finally, the price, keep in mind that in the transport of our horse the price is not the most important thing.
Now you will only have to choose the offer that interests you the most, in Leadmee it is the client who chooses the carrier. Leadmee offers safe horse transport at a good price.
THE ESSENTIAL FOR THE TRANSFER OF YOUR HORSE:
Food and water.
Strap and Collar with contact details.
If you need medication, prepare the necessary doses to treat yourself during the transfer.
A copy of the documentation.
Contact information for emergencies.
At what time will the trip take place, in summer it is very important to avoid hot hours.
Know how often you will make a stop to check the status of the animal.
"A smooth trip from Toledo to Valencia. It was in a truck shared with a very nice carrier. Much simpler and cheaper than other times, I will repeat!"
"I had to send my Mare to my parents' country house in Seville and the truth is that the transport was perfect."
"I had to move my foals from Valencia to Barcelona and I found a private carrier who transported my horses in his trailer. It was all very easy."
Post transportation ads for free.
Carriers will give you their best offer to carry your shipment. Your transport is safe with AXA and at a good price because it shares available space on existing routes. Communicate with your carrier by chat and monitor the location of your package, your bike, your motorcycle or ask about your pet! Managing your shipments with Leadmee is very simple from our App.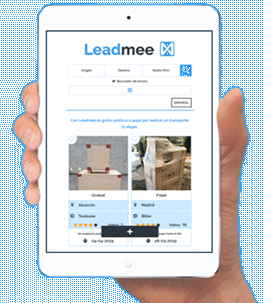 Follow the transport of your pet at all times
With the Leadmee App, you will be able to follow the transfer of your horse in real-time with the help of our integrated chat. Our beloved horses are part of the family, and it is normal to be concerned if they have to be sent by a transport service. With the Leadmee app, you will able to follow the path of the carrier and you to know at all times where your horse is with our builtin chat.
Long and complicated trips: how to manage logistics
With Leadmee you can receive offers for long trips to transport horse within the Spain territory or internationally.
For long trips it is important to organize and manage the logistics of your trip, giving the carrier everything you need to take care of your horse.
Choose the best offer for the price of transporting your horse
With Leadmee you can choose the best offer and the best price to transport your horse.
Leadmee works like an auction, so it will only be necessary to publish your ad for free with all the necessary information for the transfer of your horse and you will start receiving bids from carriers.
Leadmee is the only platform where carriers can be individuals who share travel space with your horse, freelancers who have free space, or SMEs that manage their own fleet.
Manage the transfer of your horse in our App or your browser
With Leadmee it is free to manage the transfer of your horse.