How do I manage a transfer of a dog?
Start your session
If you are a new user, sign up to be able to publish your ad on Leadmee for free.
Post Your Ad
Describe the characteristics of your dog, his character, the type of carrier you prefer.
Communicate in real time by chat with the carrier that transports your dog and follows its location on WhatsApp.
Once you post your dog's tranfer request, you will receive offers from carriers interested in sharing the trip with your dog.
If you need to clarify any doubts about the transfer service offer or get to know the person who will take your dog, you can use our chat to contact the carriers directly, when it comes to your pet is better to be clear about everything.
Transport your dog with all the comforts
Publish your ad to move your dog for free: you will receive offers from carriers that can move your dog and you will have direct contact with the person responsible for transporting your dog.
You can give everything necessary for your dog to travel safely and comfortably in a conditioned environment to the carrier.
Your dog will travel safely with Leadmee
Thanks to Leadmee, your dog will travel safely and at a good price.
As you already know, there are regulations for the transport of dogs on the road. With Leadmee the transport of your dog will be carried out safely and you will be able to contact your carrier to specify all the details, and follow their transfer in real time.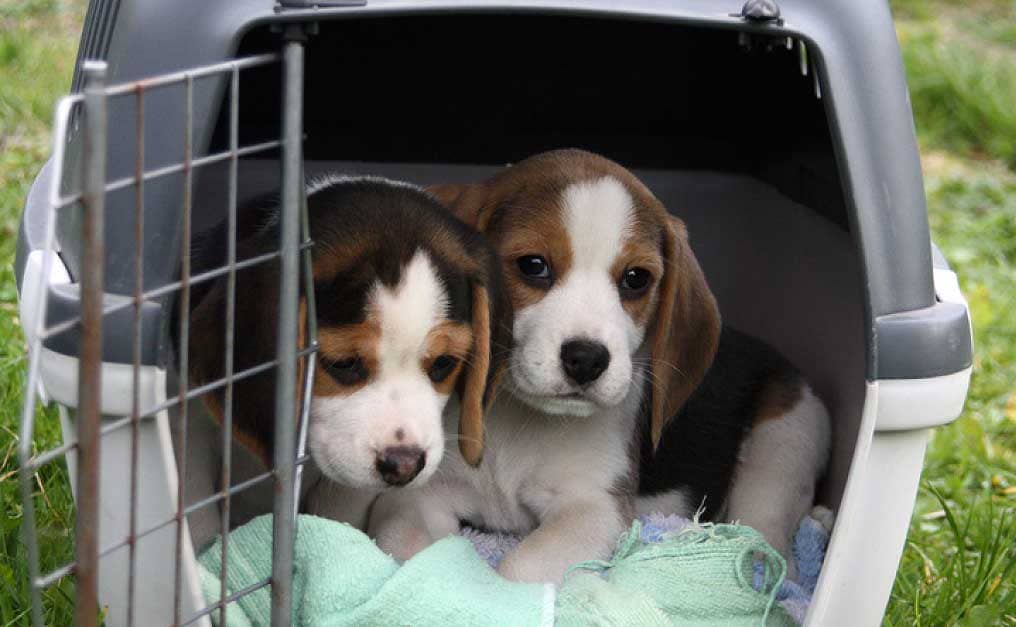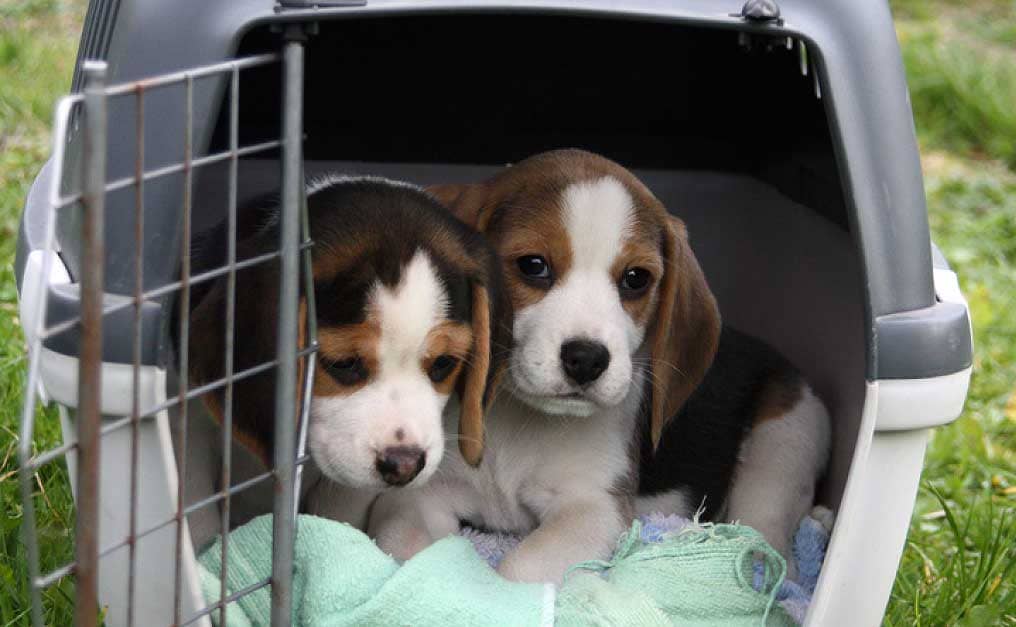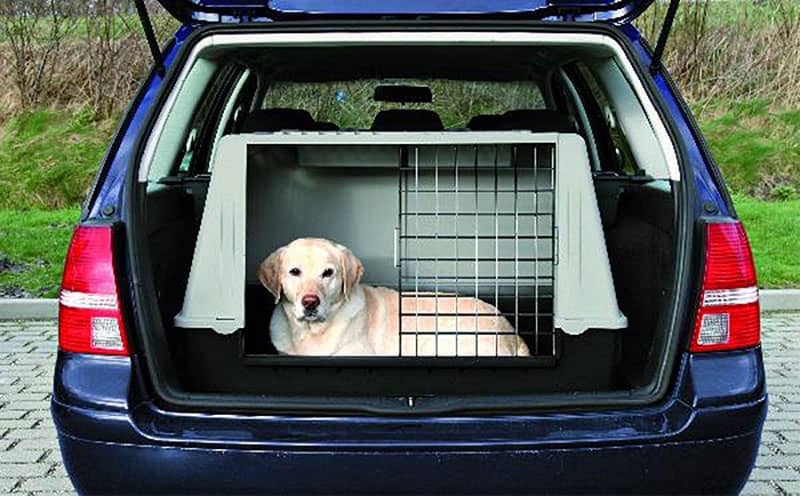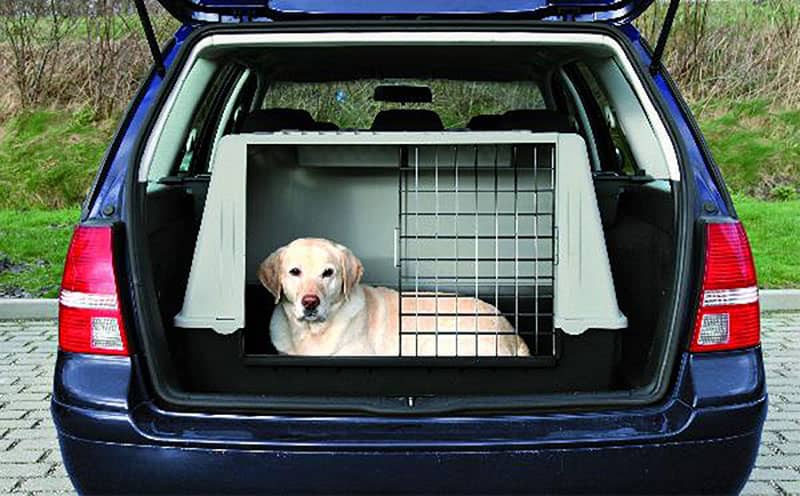 FOR THE WELFARE OF YOUR PET, TAKE INTO ACCOUNT:
The means of transport in which your pet has to go.
The conditions in which your pet will be transported.
The ratings of the carrier and the comments of other users.
The deadlines to carry out the transport.
And finally, the price. Keep in mind that price is not the most important thing when transporting your pet.
Now you just have to choose the offer that interests you the most, with Leadmee it is the customer who chooses the carrier. Leadmee offers safe pet transportation at a good price.
ESSENTIAL ITEMS FOR YOUR PET'S TRANSPORTATION
A cage for transportion
Your pet's bed so that it feels comfortable
A copy of the documentation
Food and water
Leash and Collar with contact details
Toys( if any)
Prepare any necessary medication doses needed during the transfer…
"A trip without any problem from Paris to Castelldefels. My dog Lucy left the car with a very nice person. Much easier and cheaper than by plane, I will use Leadmee again!"
"I had to send Apolo to my parents' house in Seville and the truth is that he had a good time. The trip went wonderfully."
"My dog ​​has traveled better than me to Valencia, he had the air conditioning and I did not! Very friendly person and who loves animals. I recommend the transport service."
IT'S JUST A DOG
De vez en cuando la gente me dice "relájate, es sólo un perro" o "es un montón de dinero sólo por un perro". Ellos no comprenden la distancia recorrida, el tiempo invertido o los costos incurridos por "sólo un perro". Algunos de mis momentos de mayor orgullo han ocurrido con "sólo un perro".
Muchas horas han pasado siendo mi única compañía "sólo un perro", pero ni por un sólo instante me sentí despreciado. Algunos de mis momentos más tristes han sido por "sólo un perro", y en esos días grises, el suave toque de "sólo un perro" me dio el confort y la razón para superar el día.
Si tú también piensas "es sólo un perro", entonces probablemente entenderás frases como "sólo un amigo", "sólo un amanecer" o "sólo una promesa". "Sólo un perro" trae a mi vida la esencia misma de la amistad, la confianza y la alegría pura y desenfrenada. "Sólo un perro" saca a relucir la compasión y paciencia que hacen de mí una mejor persona.
Por "sólo un perro" me levantaré temprano, haré largas caminatas y miraré con ansias el futuro. Así que para mí, y para gente como yo, no es "sólo un perro", sino una encarnación de todas las esperanzas y los sueños del futuro, los recuerdos del pasado, y la absoluta alegría del momento. "Sólo un perro" saca lo bueno en mi y desvía mis pensamientos lejos de mí mismo y de las preocupaciones diarias.
Espero que algún día puedan entender que no es "sólo un perro", sino aquello que me da humanidad y evita que yo sea "sólo un humano". Así que la próxima vez que escuches la frase "sólo un perro", simplemente sonríe porque ellos "simplemente no comprenden".
Richard A. Biby
Post transportation ads for free.
Carriers will give you their best offer to carry your shipment. Your transport is safe with AXA and at a good price because it shares available space on existing routes. Communicate with your carrier by chat and monitor the location of your package, your bike, your motorcycle or ask about your pet! Managing your shipments with Leadmee is very simple from our App.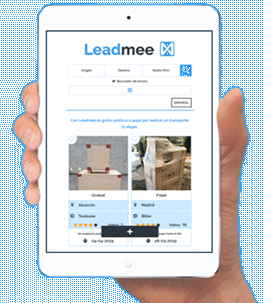 Follow the transport of your pet at all times
With the Leadmee App, you will be able to follow the transfer of your pet in real-time with the help of our integrated chat. Our beloved dogs are part of the family, and it is normal to be concerned if they have to be sent by a transport service. With the Leadmee app, you will able to follow the path of the carrier and you to know at all times where your dog is with our builtin chat.
Long and complicated trips: how to manage logistics
With Leadmee you can receive offers for long trips to transport dogs within the Spain territory or internationally.
For long trips it is important to organize and manage the logistics of your trip, giving the carrier everything you need to take care of your dog.
Choose the best offer for the price of transporting your dog
With Leadmee you can choose the best offer and the best price to transport your dog.
Leadmee works like an auction, so it will only be necessary to publish your ad for free with all the necessary information for the transfer of your dog and you will start receiving bids from carriers.
Leadmee is the only platform where carriers can be individuals who share travel space with your dog, freelancers who have free space, or SMEs that manage their own fleet.
Manage the transfer of your dog in our App or your browser
With Leadmee it is free to manage the transfer of your dog.