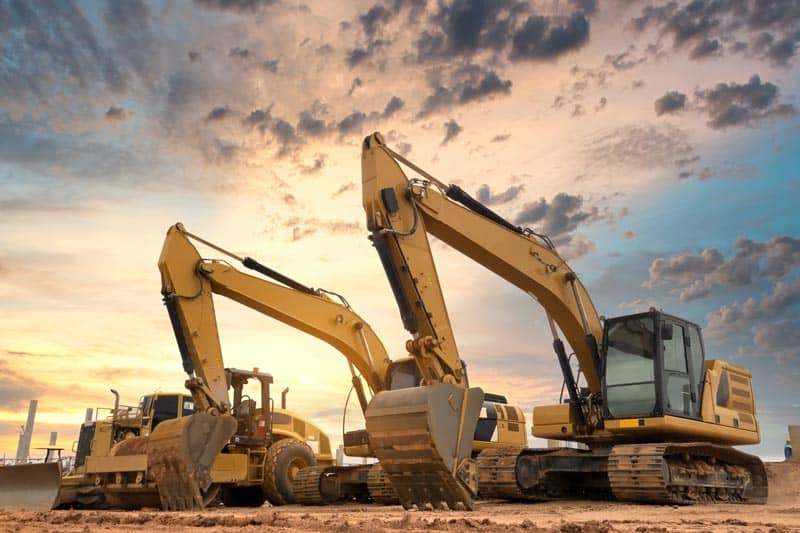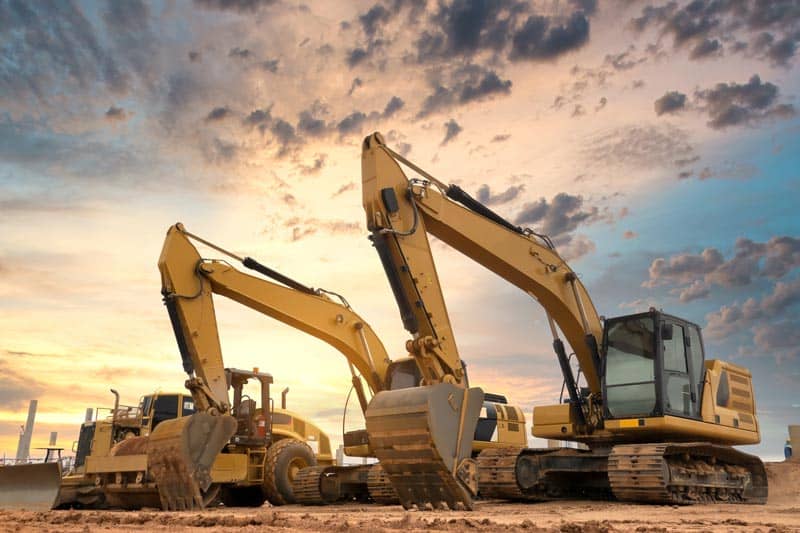 Leadmee carriers are self-employed and small businesses that need to complete their transports.
You will save up to 40% compared to traditional machinery transport companies.
With Leadmee you can transport any type of machinery:
Excavators
Retro excavator
Loader
Mini excavator
Skid steer loader
Dragline
Motor Graders
Bulldozer
Compact hours
Tippers
Drilling machines
Rotar excavators
Damper
Platform lifts
Cleaver
Tracteurs
Pave now
Freight Forklifts
You just have to publish an ad for the vehicle you want to transport and the carriers will make you offers to carry out your shipment.
How do I manage a transfer of my machine?
Start your session
If you are a new user, register to be able to publish your ad on Leadmee for free.
Post your ad
Describe the characteristics of your machinery. Its measurements its weight, the shipping date range and the maximum date to accept offers.
Choose the carrier that offers you the best price-quality ratio, security and valuation obtained in our App.
Use our photographic records of reception and delivery of the shipment to record the state of Machinery.
Once you publish the announcement of machinery transport by road, you will receive offers from self-employed carriers ans SMEs for transporting yor machinery.
If you have any questions about a carrier's offer, you can use our chat to contact them directly and ask for any clarification.
Transport your machinery safely and cheaply!
Transport an excavator, loader, grader, compactor, elevator, tractor…
with Leadmee you will get the best price and without losing quality of service.
Publish your ad to make your transfer for free and you will receive offers from carriers specialized in transporting machinery, you will have direct contact with the person in charge of transporting your vehicle.
Manage the transfer of your machinery with our App or your browser in a simple way.
In Leadmee it is free to manage the transfer of your vehicles.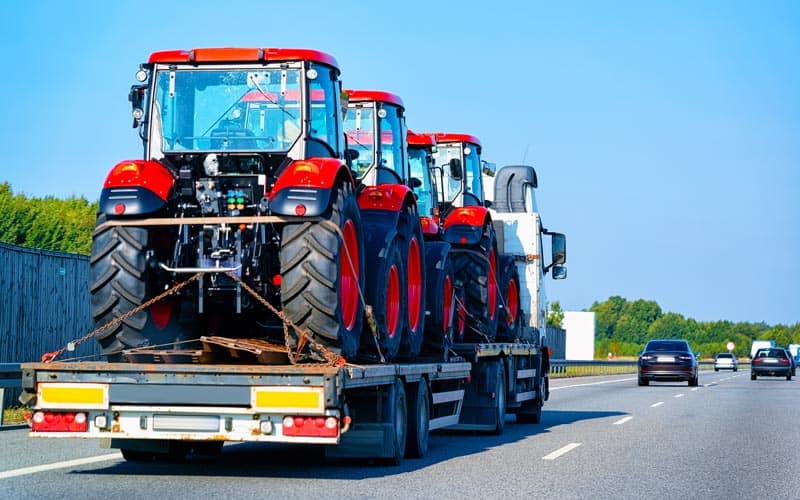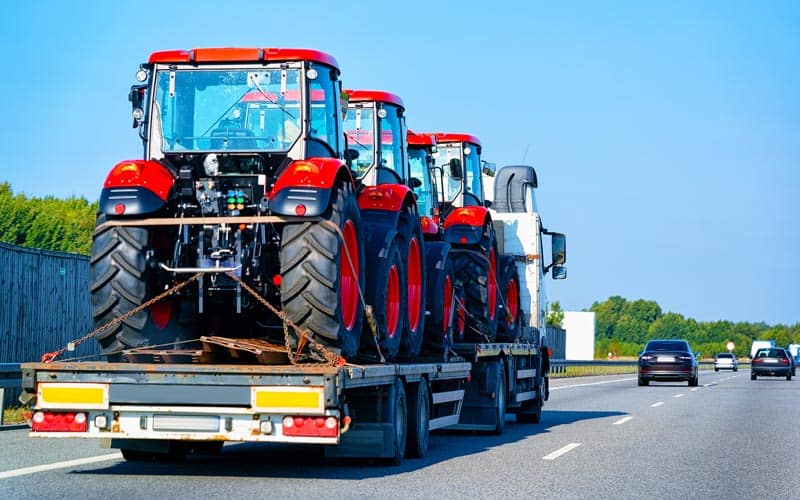 TO MOVE YOUR MACHINE YOU WILL HAVE TO TAKE INTO ACCOUNT:
The tare weight and measurements of the machine.
To be able to transport a machine you have to be clear about its characteristics in order to know the type of transport you need.
Accesses and characteristics of the roads at the origin and destination.
The place of collection or delivery is very important in the transport of machinery when choosing the vehicle that has to be transported, not all roads allow the turning, width, height or weight of the trucks that transport machinery.
It is very important to study the place of collection and delivery so as not to have surprises once the transport of your machine has begun.
Type of vehicle that you will need to transport your machine.
Once you are clear about the characteristics of your machinery, you will have to choose the transport that best suits your transport.
Depending on the characteristics of the vehicle you will need:
An open or closed truck
A crane truck
A flatbed truck
A truck with gondola
Trailer
Or a special vehicle
Choose a qualified carrier.
For the transport of light or heavy machinery it is very important that the carrier is qualified, with great knowledge of heavy machinery.
To find a qualified carrier, we recommend asking the following questions:
Are you prepared to transport machinery? Adequate trucks and trailers, ramps, safety equipment, etc.
Are you aware of the loading guidelines for transporting machinery?
Do you have the permits and insurance to carry out the transport?
Are you qualified to operate the machinery that will be moved?
Will you need an escort vehicle?
Preparation for loading.
Once the transfer is planned and you have the carrier, it will be time to prepare the transfer.
For this you should:
Prepare the equipment for transport, secure all the parts of your machine so that it is not damaged or lost during the trip.
Disassemble or empty any aggregate that may come off. You have to prevent any element of your machine from falling onto the road and causing damage to other vehicles during the transfer.
If your machine has rubber tires with air, it is important to check their condition to avoid loss of pressure during transport that could affect the tension of the fixings of your machine. The loss of tension in the fixings can cause the load to shift or overturn during transportation.
Select the most suitable mooring devices for fixing your machine.
Check the place of loading, you have to make sure that there are no obstacles in the loading place, it has a stable surface and it has easy access for your machine and the transport.
Don't forget to remove personal items that may be in your machine.
During loading.
When the load is being carried out, the priority has to be safety.
Before starting the load, study which is the most suitable and safest system to carry out the load.
Make sure that the transport is well secured so that it does not move during the loading process.
When fixing the load, be careful not to put any element at risk.
Follow the manufacturer's instructions for transport.
Don't use fixing points of doubtful strength or uncertain suitability.
For fixing, use suitable equipment for the transport of the characteristics of your machine, it is very important that the fixings have adequate resistance to prevent them from breaking during transport.
Documentation
Before the transport of your machine begins, check that all the documentation is correct.
a) The carrier's vehicle must have up to date:
Circulation Permit.
ITV Technical File.
Vehicle insurance.
Transport card.
ADR approval certificate.
b) The carrier must have up to date:
Driving license.
ID card or passport.
Disk Diagram.
In case of transporting dangerous materials, the Training Certificate Special Autorization.
c) Cargo documentation:
Waybill.
Instructions for the driver.
In the case of transport of dangerous goods the CAP and ADR
In the case of international transport, you will need: CMR Road Bill of Loading, International Commercial Invoice, Pack List (delivery list) and Delivery Note;
"I had to move a bobcad from one site to another and they were asking me a lot of money for the transport, with Leadmee I found a transporter who did the transfer for 40% less than the offers I had received."
"I bought a second-hand retro excavator in Wallapop and I had to transport it from Tortosa to Girona, I managed to do the transport at a very good price and I was able to choose between several carriers."
"Send a pasquali to my town at a very good price. I recommend this App to make shipments of agricultural machinery."
Post transportation ads for free.
Carriers will give you their best offer to carry your shipment. Your transport is safe with AXA and at a good price because it shares available space on existing routes. Communicate with your carrier by chat and monitor the location of your package, your bike, your motorcycle or ask about your pet! Managing your shipments with Leadmee is very simple from our App.