How do I manage the transfer of my motorcycle?
Start your session
If you are a new user, sign up to be able to post ad ad on Leadmee for free.
Post your ad
Describe your motorcycle's features, its measurements, its weight, the shipping date range and the maximum date to accept offers.
Choose the carrier that best corresponds to your motorcycle based on the carrier's price and rating.
Use the shipment's photographic records of receipt and delivery of to record the condition of the motorcycle.
Once you publish tan ad for the transfer of your motorcycle, you will receive offers from private transporters, freelancers and SMEs to transport your motorcycle.
If you have any questions about the offer of a carrier you can use our chat to contact him directly and ask for any questions
Cheap and safe motorcycle transport!
Publish your ad to transfer to your motorcycle for free and you will receive offers from carriers that can transfer your motorcycle, you will have direct contact with the person in charge of transporting your motorcycle.
Leadmee is the only platform in which carriers can be individuals who share a ride with your motorcycle, freelancers have free space or SMEs that manage their own fleet of carriers.
Manage the transfer of your motorcycle with our App or your browser in a simple way.
In Leadmee it is free to manage the transfer of your motorcycle.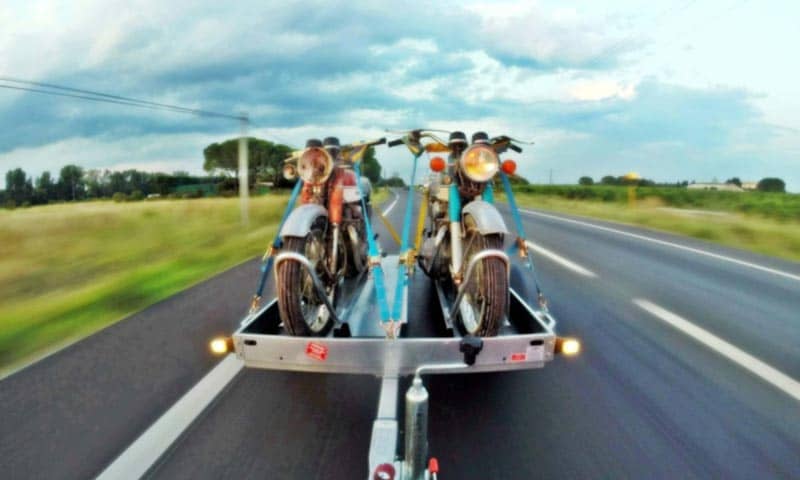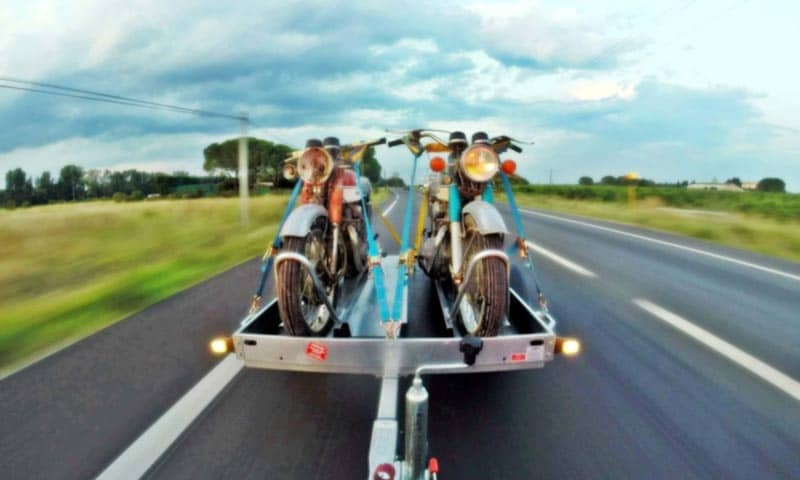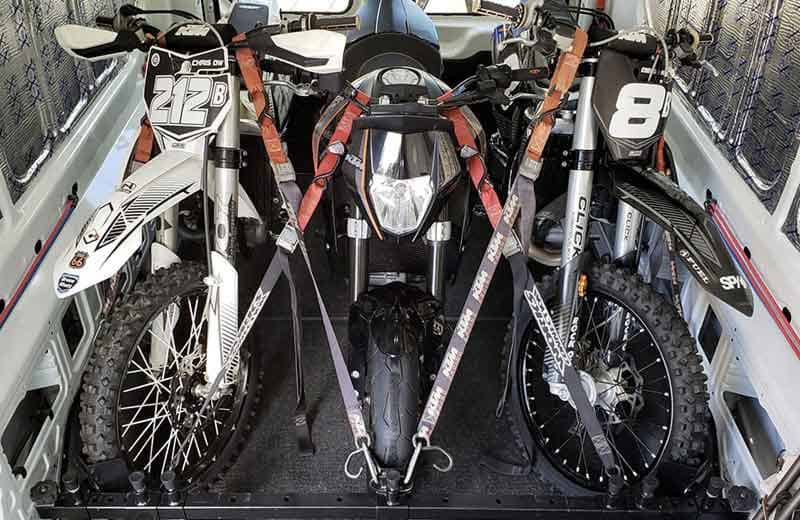 TO MOVE YOUR MOTORCYCLE TAKE INTO ACCOUNT:
The means of transport that can be: large vans, uncovered or covered trailers.
The conditions in which your motorcycle will be transported.
The ratings of the carrier and the comments of other users.
The deadlines to carry out the transport.
The price that will depend on the type of means of transport, the route and the time.
Now you just have to choose the offer that interests you the most, with Leadmee the customer chooses the carrier. Leadmee offers a safe motorcycle transport at a good price.
THE ESSENTIAL FOR THE TRANSFER OF YOUR MOTORCYCLE:
Check and record any damage to your motorcycle or scooter.
If your motorcycle does not work, tell the carrier to organize to load it.
The tank must be 25% full and the tires inflated
Leave the keys and the registration card of your motorcycle with the carrier
If there are additional accessories, inform the carrier before the transfer
Don't forget that a quad needs more space than a motorcycle
"I shipped of my motorcycle from Malaga to Santander easily, I never thought that managing a transport as special as a motorcycle could be so easy. Recommendable"
"I bought a BMW in Germany and managed to send it with this App without any problem at a very good price. 100% recommendable"
"Send an enduro motorcycle to my town at a great price. I recommend this App to ship motorcycles"
Post transportation ads for free.
Carriers will give you their best offer to carry your shipment. Your transport is safe with AXA and at a good price because it shares available space on existing routes. Communicate with your carrier by chat and monitor the location of your package, your bike, your motorcycle or ask about your pet! Managing your shipments with Leadmee is very simple from our App.