Manage your caravan transfer quickly and safely!
Once you publish your ad , you will receive offers from carriers that can transport your caravan until the deadline you have chosen.
If you need more information about the offer of a carrier you can use our chat to contact the carrier directly.
Transport caravan by truck, trailer or driven
Have you bought a new caravan and need to transport it to another city? Are you coming back from vacation and don't know how to transport your caravan?
With Leadmee you can solve these problems and other transport problems!
Leadmee is a cheap and safe way to transport your caravan.
In the Leadmee platform, carriers apply for the chance to transport your caravan based on the conditions and information that you have indicated for the shipment. This way only carriers that meet your criteria can apply to transport your caravan by truck or carry out the transport in the most appropriate way.
The transport will have to be carried out in safety, respecting the rules of the traffic code and road safety, so it is important to find out before shipment that everything is correct.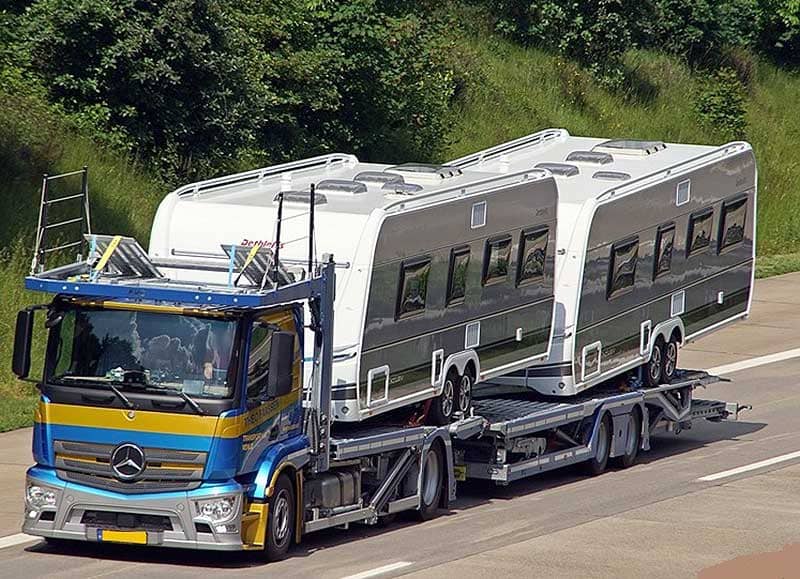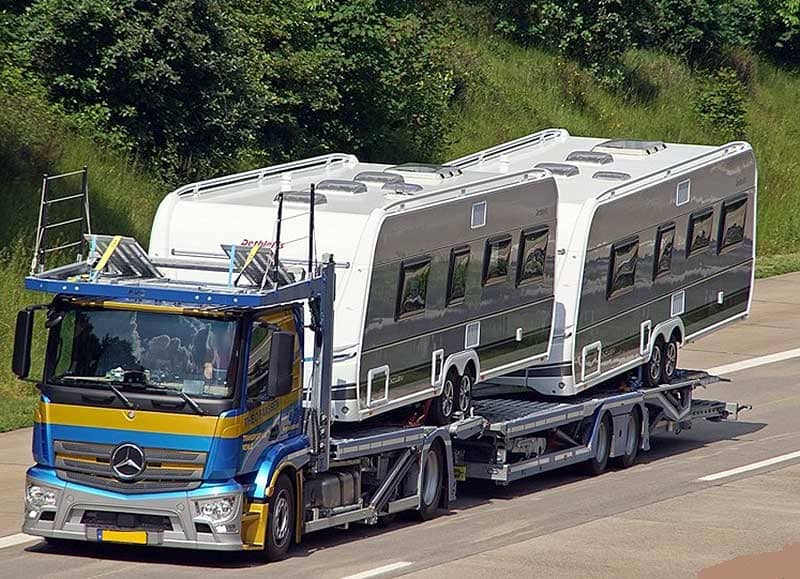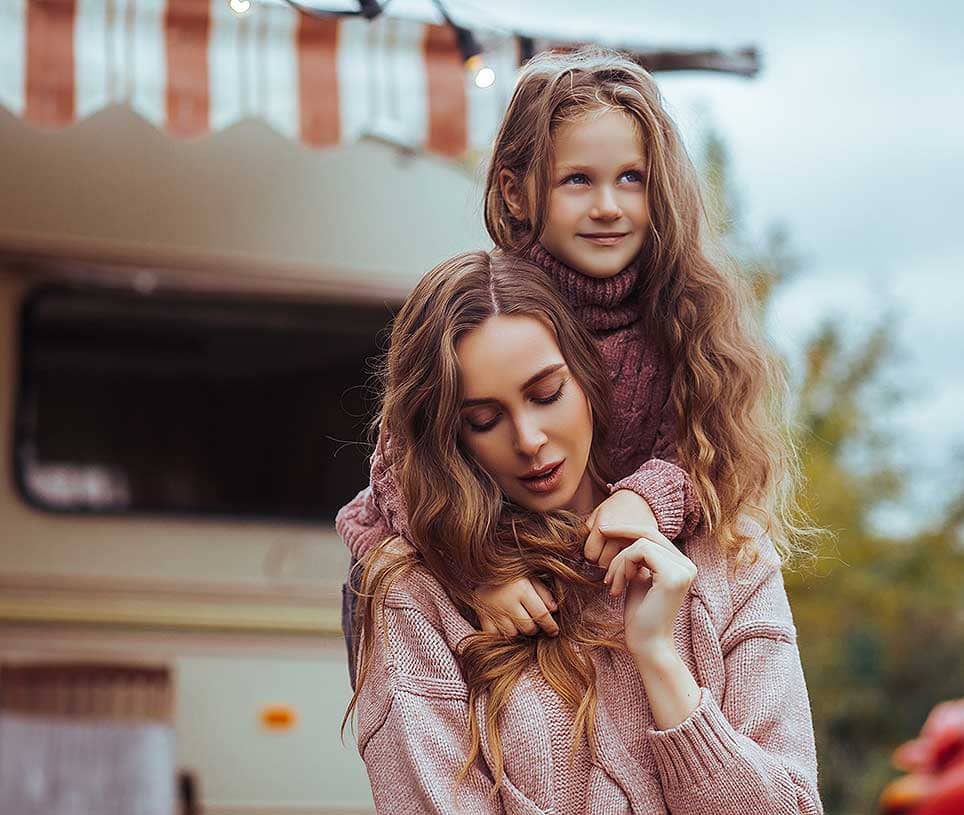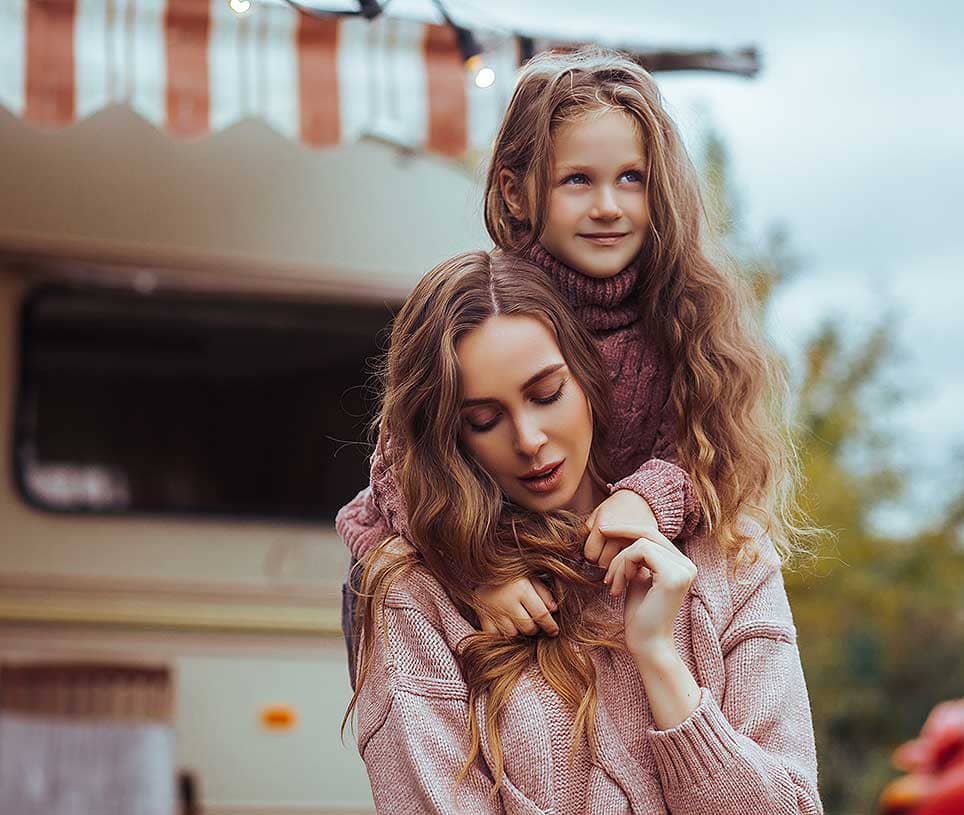 HOW TO PREPARE THE CARAVAN TRANSPORT
To transport your caravans, you need an organization and a previous preparation so that everything goes correct.
Once you have found a caravan and motorhome transport company that can perform the service (there is Leadmee!) You will have to plan the transport dates.
The period of time will have to be realistic because you will have to find the carriers, evaluate the different offers, and have any necessary permits.
In addition, before publishing your ad, you will also have to evaluate the way to send it.
You can choose to send your caravan by truck, with a trailer or driven.
If it is a static caravan that needs to be transported on a trailer you will have to consider the price for the crane to raise the caravan on the trailer.
It is important to ensure the safety of the transfer and that it meets all the necessary regulations.
HOW MUCH DOES IT COST TO SHIP A CARAVAN?
The cost to trnasport a caravan depends on many variables, among others, the distance, the means of transport, the size, the weight, etc.
Thanks to Leadmee and its auction system, you will be able to choose the best carrier to send your bikes at the best price. Leadmee offers a cheap but always safe way to transport your bicycle, thanks to its review system, which allows evaluating the transporters, its chat, which allows you to be connected at all times with the transporter, and the guarantee of delivery, through AXA insurance .
Furthermore, at the time the auction is held, you will receive all the carrier's information and its bid, so you can choose the best driver according to the best price, confidence, security, means of transport, etc. that best suits your needs.
CARAVAN TRANSPORTATION COMPANIES IN THE NATIONAL AND INTERNATIONAL TERRITORY
At Leadmee you can organize international and national transport: whether you need to transport your caravan for holidays, or because you have just bought it or any other reason, you can publish your ad and receive offers.
In any case, whether it is national or international transport, you can choose the carrier that best suits your needs, evaluating the price, the reviews, the means of transport or other elements.
During the journey you can communicate at any time with your carrier using Leadmee chat.
Post transportation ads for free.
Carriers will give you their best offer to carry your shipment. Your transport is safe with AXA and at a good price because it shares available space on existing routes. Communicate with your carrier by chat and monitor the location of your package, your bike, your motorcycle or ask about your pet! Managing your shipments with Leadmee is very simple from our App.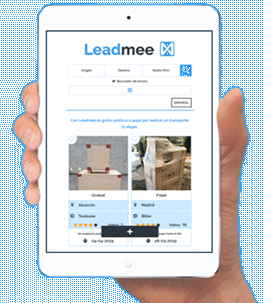 "Absolutely recommended. A perfect App to transport any merchandise, from individuals, through Spain. Being an open auction you get a very good prices and choose the carrier. "
"After I moved my parents gave me a washing machine. Shipping the washing machine with a moving company it was very expensive. With the Leadmee App I found a private carrier who was passing by to collect the machine and he brought it to me at a very good price. Recommended for unusual transport on little commercial routes. "
"I bought a second-hand refrigerator at Wallapop and I had to transport it from Seville to Malaga, after publishing the ad, I received many offers and I got a very good price."
Are you a carrier?
If you are a carrier with Leadmee, you don't pay commission: